Following last week's announcement that the world's biggest Disney exhibition is coming to the UK, we're pleased to say that tickets are now on sale! Don't just fly, soar, and book yourself in to explore Disney100: The Exhibition – we promise it's worth the visit down to London.
Black Friday alert! Secure a 15% discount on tickets for any available date by using the code FEVERBF15 at checkout. You must purchase your tickets between Friday, November 24, and Monday, November 27, to benefit from the discount.
The exhibit, which opens to the public on October 13, will be housed at ExCeL London and span a whopping 20,000 square feet. See rare props, original costumes, and moving pictures that even the most staunch Disney fans will have not yet encountered, as the iconic storyteller marks its centenary. The classic tales (as old as time) and newer additions to the Disney family (like Pixar, Star Wars, and MARVEL) will unite to celebrate this incredible milestone.

100 years of Disney
"Laughter is timeless, imagination has no age, and dreams are forever," said Walt Disney himself. Too right – one hundred years later, his legacy lives on. To honour these 100 years of iconic storytelling, The Walt Disney Archives and Semmel Exhibitions have partnered to create an exhibition that truly captures the Disney magic we all know and love. These stories have the power to move us to tears, elicit laughter, and stay with us long after we've heard them; and the exhibition will do the same. It has already had successful runs in other international cities, after all.
At Disney100: The Exhibition, you'll celebrate the adored classics that defined our childhoods and the much-loved modern releases as you move between 10 astounding themed galleries. From the likes of the carousel horse that Dick Van Dyke rode in Mary Poppins (1964) to the Iron Man helmet from Avengers: Infinity War (2018), rare Disney delights await your perusal.
It's not just the famed films and characters that will be celebrated; one gallery will even take a look at the world-renowned theme parks – and much like these parks, there are ample photo ops available at Disney100: The Exhibition too. Cosy up to the life-sized 'Incredibles Family' from Disney and Pixar's The Incredibles (2004), or perhaps snap a pic with Mickey, Goofy, or Dopey instead.
There are a whole host of ticket options available for this Disney exhibition, with special prices for families, children, students and senior citizens. What's more, if you opt to visit on the actual 100th anniversary of Disney – October 16 – you will be in for a treat of special surprises. I don't know about you, but I am more excited than a bouncing Tigger for October to roll around…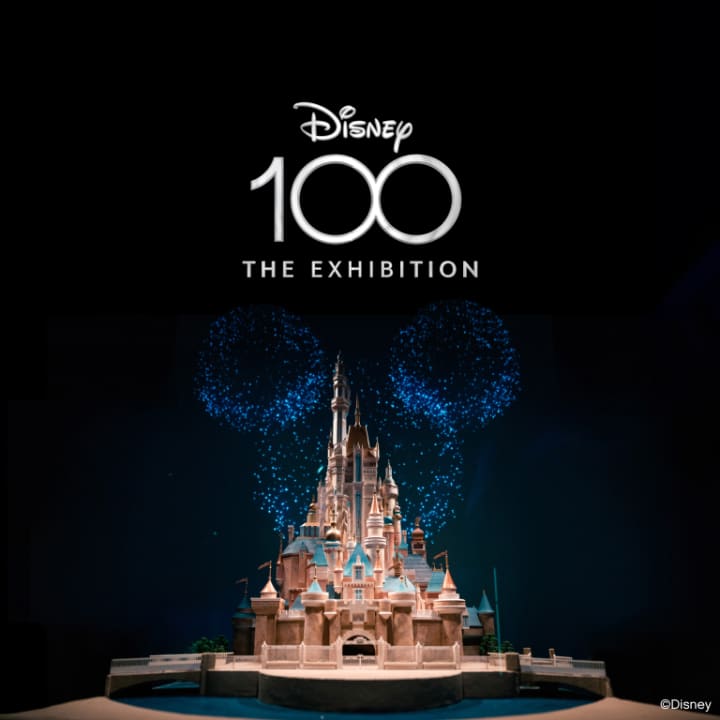 Disney100: The Exhibition - London
---